It's a great time to be a human resources executive. Over the past five years, technology has entered the previously tech-ignored HR space in a big way.
There are now a wide array of products, programs and training to help employees live healthier, happier and more productive lives. And increasingly, HR finds itself back where it deserves to be — at the center of helping talent to perform at their best, unlocking insights into organizational performance and driving both employee and business outcomes.
This wasn't always the case. As a global COO, I remember a time when HR slowly slipped from being in the boardroom to being relegated to recruiting, benefit plans, company outing locations, etc. Worse, many companies came to wrongly believe that HR's role was the welfare of employees — a responsibility for all leaders. Other HR professionals lamented being treated more like procurement and less like the professionals that most set out to be.
The modern HR leader is benefiting from game-changing HR technology solutions in four broad areas. These cement them as important leaders at the center of helping employees get the most out of their careers and helping business drive the best outcomes with the best talent.
Well-being
Well-being is the physical, emotional and even financial wellness of your employees. More employers are moving towards this "whole employee's wellbeing" approach. Wellness programs that typically only cover physical health and nutrition are more widely available currently.
Engagement
Engage for Success defines engagement as: "a workplace approach resulting in the right conditions for all members of an organization to give of their best each day, committed to their organization's goals and values, motivated to contribute to organizational success, with an enhanced sense of their own well-being." In a nutshell, it's the level of commitment and performance put forth by each of your employees.
Rewards and Recognition
This is the fun one that everyone loves! The incentives and motivators offered to employees to encourage consistent high performance are super important. These can be anything from employee of the month awards to bonuses to celebrating a big win with team karaoke (a favorite in our own office). When employers take the time to show them they see and appreciate their efforts, employees feel more connected to the company.
Learning and Development
L&D refers to the educational programs offered to employees to increase their proficiency within or outside their job description. This is the number 1 benefit millennials seek in job opportunities. Giving them the chance to grow and learn as much as possible is a powerful incentive to retaining your millennial workers.
As these four HR technology areas begin to rapidly converge, the HR leaders that are embracing the new, data-driven tech trends are getting back to the reasons they became HR professionals: to not only source solutions, but be connected to employees and truly drive business outcomes.
As Marie-Claire Barker, global CHRO for MEC (one of the world's largest media agencies), put it when I talked with her about this,  "We all expect employees to deal with disruption, transformation and more. The new HR technology solutions are providing insights to help HR professionals take better care of our people and drive business outcomes. In many ways, technology is helping us to create more human work experiences, while also unlocking more potential. That's good for people. And good for business."
You got that right.
This article originally appeared on TLNT here.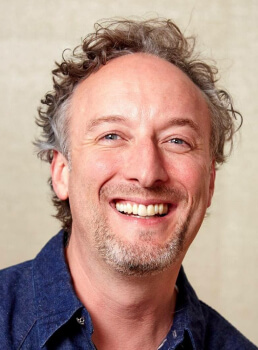 Joe Burton
Retired Founder and CEO of Whil and former President of Headspace
Joe is an entrepreneur in the digital wellness space, retired Founder and CEO of Whil and former President of Headspace, and spent fifteen years as a global COO in public companies. He's an alumnus of Harvard Business School and a regular contributor to Forbes, Business Insider and The Huffington Post. He's worked in over 50 countries and travels the world speaking on topics including disruption, culture, resiliency and mindfulness.