Our
Parental
Success Solution
Give working parents behavioral health support for themselves and their children, including those with developmental disabilities.
Build a Community of Support
Comprehensive Resources for the Entire Family
1:1 Digital & Live Support
Support for the Caregiving Unit
by empowering any caregiver to manage challenging behaviors and get access to e-learning.
for children with learning and developmental disabilities, including tailored approaches for each child.
for employees from all backgrounds with no diagnosis required.
Courses for Parents & Children
with 110+ digital mini-courses, 2,400+ sessions, tips, articles and exercises.
Our Parental Success Solution Overview
RethinkCare's platform gives working parents behavioral health support for themselves and their children, including those with learning and developmental challenges.
Receive our Parental Success Overview.
13 E-learning Areas for Parenting Life Skills
RethinkCare's Parental Success solution empowers working parents and caregivers with the tools to raise more confident and resilient children. Employees can access thousands of on-demand e-learning sessions and speak with on-staff Board Certified Behavior Analysts to address the unique behavioral and mental health needs for their children including those who are neurodiverse (diagnosed with autism, ADHD, or other learning disabilities). Our master-and doctoral-level BCBAs work one-on-one with parents to co-create effective solutions across a broad spectrum of challenges.
Request a demo today to see how you can enable your employees to become better parents and caregivers.
Our Topics & Courses Up Close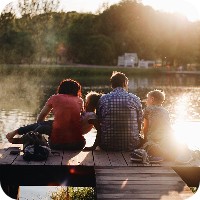 Build Up Your Resilience
5 Sessions
Support Systems
16 Sessions
Practice Empathy and Self-Compassion
5 Sessions
Stress Management
17 Sessions
Daily Mindfulness
5 Sessions
Playing Independently
9 Sessions
Communicate and Connect
5 Sessions
Parenting Consultations with BCBAs
Learn more about our personalized parenting support through Board Certified Behavior Analysts.
Learn How RethinkCare Works With Our Integration Partners
Children's Hospital Association
Experience RethinkCare Today!