Employers all over the United States celebrate #EmployeeAppreciationDay on March 1 this year. The one day of the year we get to sit back and appreciate all the things our employees do for us day in and day out.
Notice anything wrong with that last sentence? Employee appreciation shouldn't be celebrated one day out of the year. You should strive to appreciate your employees every opportunity you get. This may seem daunting at first, and it's definitely not an overnight journey, but by understanding what employee appreciation is, how to implement it on a daily basis and creating an environment where your employees feel cared about, you'll be well on your way to a happier office.
How are you celebrating #EmployeeAppreciationDay? It's time we start incorporating appreciation into everyday activities. See how in @RethinkCare's latest post:
The first Friday of every March is a special day for most employees. This is the day bosses, managers, CEOs and every other big wig comes in with pizza and donuts, maybe a gift or two and show their appreciation for their employees. Created to strengthen the bond between employee and boss, Employee Appreciation Day showcases all of the efforts your employees make to keep your company up and running and your clients happy every day.
Employee Appreciation as a Definition
Traditionally, recognition at work meant bonuses and programs like employee of the month (Yaay! I'm on a plaque.) But as the workforce has changed with a new generation of workers, employee appreciation has evolved as well. Giving recognition to those individuals who dedicate their days to the company can come in many different forms like a hand written thank you note, recognition in front of the whole group or a special treat. When asked what their employer could do more of, 58% of people said employers could give more recognition and appreciation for employee efforts. Making appreciation practices a core part of your culture can help employees feel like what they're doing truly matters.
Employees Are More Than Just Workers
Work-life balance is an important aspect to work into your culture to ensure employees are able to give their best when at the office. Employers who expect their employees to be 100% dedicated to their work 24/7 will notice a downward trend in performance and attitude in their culture. Make it known that you want your employees to have a life outside of work so their overall wellbeing is taken care of.
Wellbeing is a vital part of creating a culture of recognition. Many bosses don't realize how much of an impact they can make if they take the time to sit down, understand and care about their employees' wellbeing. Expressing to your employees that their wellbeing matters to you can influence how they view their workday and their overall dedication to the company. Creating a mindful culture where wellbeing is regularly talked about and cared about results in a workforce who knows their cared about year round and not just one day out of the year.
Mindfulness Practices as a Form of Appreciation
Mindfulness, wellbeing and appreciation are an all-day, everyday activity. By incorporating mindfulness practices into the lives of your employees (and your company culture), you are saying you care about their general wellbeing which is a great form of appreciation. Here are a couple ways you can use mindfulness as a form of appreciation every single day:
Give employees time to regroup after meetings. Meetings, especially long ones, can be stressful and take a toll on wellbeing. Build in time to give your employees a moment to be mindful and collect their thoughts before jumping into another project.
Encourage scheduling and then actually taking breaks. Everyone knows they get a break or two a day but many people don't actually take them. Research shows doing so causes both wellbeing and productivity to slip throughout the day. Give employees space and time to take breaks so they're always ready for the next challenge.
Start meetings with a one minute mindfulness meditation. Encourage employees to reset, get grounded and start each meeting with focus before diving into the next thing.
Encourage email limits. Your email is great in that it let's you mute or disable messages for certain times. Give your employees permission to do this so they're not bombarded with email requests all day and they are able to focus on one thing at a time.
Encourage walking meetings or breaks. Taking a step out of the office to regroup, connect, and refocus is a great plan for when things get stressful.
Employers all over the U.S. celebrate #EmployeeAppreciationDay on March 1st, but you can learn how you to celebrate every day in @RethinkCare's latest blog:
Happy Employee Appreciation Day! Enjoy your treats, give your employees a high five or two and come back on Monday ready to keep the appreciation ball rolling with these mindfulness techniques you can implement in the office today. To learn more about mindfulness and wellbeing, see our How Mindfulness Helps Employees Build Stress Resilience webinar.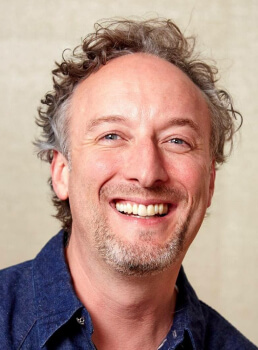 Joe Burton
Retired Founder and CEO of Whil and former President of Headspace
Joe is an entrepreneur in the digital wellness space, retired Founder and CEO of Whil and former President of Headspace, and spent fifteen years as a global COO in public companies. He's an alumnus of Harvard Business School and a regular contributor to Forbes, Business Insider and The Huffington Post. He's worked in over 50 countries and travels the world speaking on topics including disruption, culture, resiliency and mindfulness.