Sales is one of the most stressful fields to work in. According to a PayScale survey, 73% of people working in sales report having high stress, and it makes perfect sense. Sales is extremely fast-paced. Salespeople are constantly on the phone, meeting with potential clients, brainstorming new ideas to generate leads, and trying to meet KPI goals all to drive your business forward.
To be successful in sales, long-term learning to reduce and manage stress is the must-have skill for sales professionals
What can mindfulness do for your sales team? A lot. Mindfulness can actually help salespeople solve some of their biggest challenges challenges. When your sales team faces a big quota in a competitive space, the risk of burnout is high. Mindfulness helps your sales team's wellbeing while improving their overall focus, relationships, productivity, creativity, and understanding.
Practicing #mindfulness could be the edge your #salespeople need to help themselves and get ahead of the competition. Learn more from @WeAreRethinkCare:
Improve Work Relationships
It's easy for salespeople to get caught up in the pressures of work and doing whatever it takes to close a deal. When this happens a variety of behaviors could turn off a potential customer. Your team could try to close too quickly without taking the time to get to know the potential client and their pain points. They could come off as too busy and disinterested. They could be perceived as too "salesy" or aggressive in their approach.
Successful salespeople have well-developed emotional intelligence. This increases self-awareness and allows them to make more meaningful and conscientious decisions. Mindfulness practice literally strengthens your brain's self-regulator, the Anterior Cingulate Cortex (ACC). A strong ACC helps you focus on the tasks at-hand and stay present in the moment. Your sales team will be able to serve leads in the funnel better by being more present and focused. When they're communicating with a potential client, they'll truly be engaged in the conversation and be able to read their emotions and make mindful, carefully considered decisions. In short, mindfulness in sales helps improve your relationships with potential clients.
Effective Problem-Solving
If your salespeople aren't reaching their goals or they're stuck comparing their sales to another employee's achievements, mindfulness can help. Practicing mindfulness will allow them to manage negative emotions and provide your team with specific tactics to refresh, center, and be motivated for what comes next. Mindfulness will help your team remove external roadblocks from their view and take on their workday with the ability to problem-solve and keep moving forward toward both their personal goals and your organizational targets. Mindfulness in sales helps you become an effective problem-solver.
Start the day feeling refreshed, motivated, and with the ability to problem-solve and keep moving forward. See how #mindfulness can be used in #sales in this article from @WeAreRethinkCare!
Focus on New Opportunities
It can be difficult for sales teams to see beyond their current workload, but mindfulness can enhance their current situations and provide new opportunities and a new outlook. Mindfulness doesn't take away the energy used to complete the workload. It doesn't make professionals "soft"; instead, it increases energy so that your team is able to better regulate their emotions while driving results.
Working with potential clients, towards the same goal, day after day can cause your sales team to slip into an autopilot mindset. Mindfulness causes your team to go off autopilot and instead allows them to view their work through a new, more curious and optimistic lens. Mindfulness will make your team's minds more alert, thus making them more attentive to surroundings. Mindfulness in sales helps you focus on creating new opportunities.
So, how can you become mindful? It's simple! Mindfulness practice can take as little as 5 minutes a day. You can do this at home before work, or even at your desk during work. You might find it beneficial to mark your calendar or set an alarm to help you remember it's time for your practice. When you are doing the practice, make sure to remove all distractions. Then, just breathe; the practice will walk you through ways to focus on your breath, the feeling of your body where you're sitting, as well as where your feet are grounded. Know that your thoughts may wander, but try and bring them back to the focus when they do. Practicing mindfulness in sales is a great choice that can positively impact how you live and work each day.
---
See how RethinkCare's digital solution for mindfulness, resilience and mental wellbeing can help your employees reduce stress, increase resilience, and improve overall performance.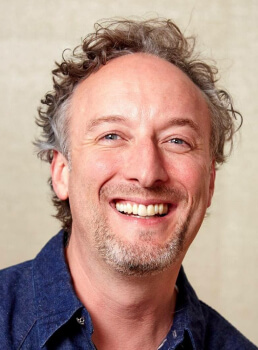 Joe Burton
Retired Founder and CEO of Whil and former President of Headspace
Joe is an entrepreneur in the digital wellness space, retired Founder and CEO of Whil and former President of Headspace, and spent fifteen years as a global COO in public companies. He's an alumnus of Harvard Business School and a regular contributor to Forbes, Business Insider and The Huffington Post. He's worked in over 50 countries and travels the world speaking on topics including disruption, culture, resiliency and mindfulness.