Sales is often listed among the most stressful fields. Your sales team, especially your sales managers, are tasked with driving growth for your organization. That kind of pressure can catch up to them in a variety of ways, including impacting their mental and emotional wellbeing. Some of the stress they experience creates adrenaline and drive that positively impacts their sales efforts, but without the right training, it can also hurt their longer-term prospects for sustainable success and cause burnout.
The way your sales team deals with the normal pressures of closing makes all the difference in their health, happiness, and results. To help clear a path to a calm, resilient, and focused sales team, we've come up with some tips to reduce stress and take your sales team to the next level:
Don't Forget: Stress is in the Eye of the Beholder
Stress experts, including Dr. Alia Crum at Stanford University, suggest that mindset is everything. Professionals who believe that stress is debilitating are much more likely to experience that, impacting their mental wellbeing and their results. On the other hand, professionals who believe that stress is good, train themselves to produce the kind of focus and high performance found in elite athletes. They ensure outstanding performance by meticulously preparing. Here's the good news, that mindset for sales resilience and performance can be trained.
#Sales is routinely listed as one of the most stressful roles in the #workforce today! Learn how you can create a culture of #resilience in your sales team from @RethinkCare:
Train Mindfulness Skills
Fast Company calls mindfulness " the must-have skill for modern professionals." Encourage your team to practice mindfulness to create an effective sales team that produces sustainable results. Here are three ways you can begin to help your team:
Keep Calm
Not every deal closes, and too many are lost at the five-yard line. You don't have to be happy about it, but accepting this norm helps to maintain a sense calm. Your calm demeanor (a necessity for resilience in sales) will rub off on the rest of the team while keeping motivation high for the next sale. This helps you to stay calm by taking a step away from a loss, gathering perspective, and moving on to the next one with a fresh mind. It also reminds your team that emotions are what we feel not who we are.
Build Resilience
We all face setbacks. Failing to close a big deal can impact your employees' confidence, motivation, and productive among other things. Creating a culture of resilience and will ensure your sales team learns from each sales situation regardless of the outcome.
Building resilience will also help employees move forward after a failure without internalizing too much. Any challenging profession requires a certain mindset and techniques to recover, learn, and continue after facing setbacks. Make sure you're providing your team with the tools they need to work through failure in the healthiest way possible.
Maintain Focus
In a fast-paced industry, it can be difficult to pause, look inside ourselves, and focus on just one. To help your sales team stay on task and focused, eliminate distractions and confusion throughout the team by having open communication.
We all want to meet organizational growth goals. It's a lot easier to do if you have a calm, resilient, and focused #SalesTeam. Find out how to get that from @RethinkCare:
Practice the ability to single-task. Research shows that about 98% of adult brains simply can't multi-task. Chances are you and your team members side with the majority. Encourage them to focus on one thing at a time. Warning: this is tough and will take practice, but it will improve productivity and reduce errors that occur when people are distracted.
Build in Breaks
Researchers find that breaks are a necessity for top performance. RethinkCare recommends taking a 5-10 minute break for every hour worked. This helps to maintain the energy and productivity needed for sales. If you work straight through the day without any breaks, research shows the average person's productivity continually declines throughout the day.
If your sales team is stressed, it's time to get them the right skills for calm and focused selling. RethinkCare has targeted mini-courses for sales professionals to learn mindfulness, stress resilience, relationship building, sleep training and more for career longevity and sustainable results in high-performance sales cultures. This includes our four-week course for sales professionals, "Calm and Focused Selling."
---
To learn more about creating an effective sales team through mindfulness practices, catch our Building Employee Resilience For Sales Organizations: Calm And Focused Selling webinar on April 25th!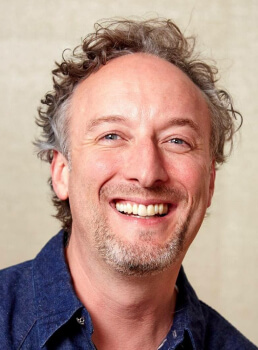 Joe Burton
Retired Founder and CEO of Whil and former President of Headspace
Joe is an entrepreneur in the digital wellness space, retired Founder and CEO of Whil and former President of Headspace, and spent fifteen years as a global COO in public companies. He's an alumnus of Harvard Business School and a regular contributor to Forbes, Business Insider and The Huffington Post. He's worked in over 50 countries and travels the world speaking on topics including disruption, culture, resiliency and mindfulness.